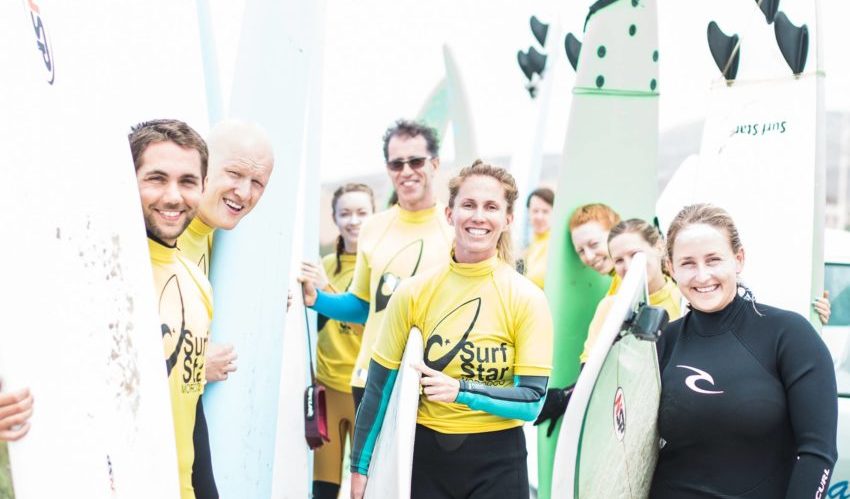 Our Intermediate Surf package is designed for surfers who need a combination of surf lessons and guiding. Perfect for surfers who know the basics and can catch green, unbroken waves, but want to improve their surfing abilities.
During your stay you'll enjoy cruising down the Moroccan coastline with a group of like-minded surfers, in search of the perfect waves!
Daily sessions throughout your stay will include the following:
How to surf safely and understand rips and tides
How to improve your timing, positioning and take off
How to play with speed and perfect your turns
How to improve your paddle technique and get 'out back'
How-to, or how to improve your bottom turn, cutback and other surf maneuvers
Trips to a variety of surfing spots including beach breaks, point breaks and reefs
Coaching to help you surf on more advanced boards including NSP, mini mal, longboard, short board, fish, gun and hybrid
Our highly experienced and friendly surf instructors will do all they can to ensure your surf technique, water confidence and surf style improves. Our surf guides have unbeatable local knowledge of where and when to take you surfing, so you can soak up some real Moroccan culture along the way!
---
Your Intermediate Surf package includes:
Daily Surf lessons/guiding for your level, surfboard/wetsuit hire, and transport
Surf house accommodation with room cleaning and 3 ocean view terraces
Daily breakfast and lunch buffet, unlimited water and reusable bottle, fresh fruit and delicious snacks
6 Delicious Moroccan dinners per week prepared by our resident Berbere chefs
Surf photo feedback sessions and photo service available
1 FREE Surf Photo
Optional social night out and extra activities
Agadir Airport or Bus Station Transfers*
* Free Agadir transfers are included in the 5 nights/+packages. Agadir Airport transfers cost €20 per way. Agadir Bus Station or Agadir Hotel transfers cost €10 per way.