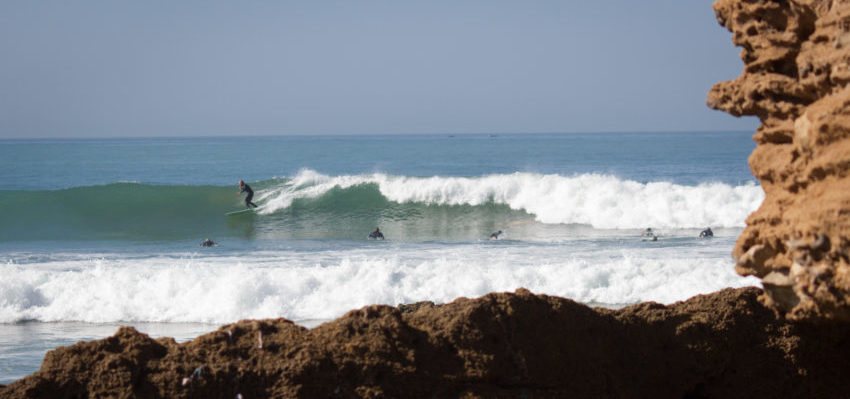 Morocco's famous right-hand point breaks have been on the surfers path since the 1950s. The local coastline offers a mix of firing point breaks, reefs, and sheltered beach breaks. There's a wave for every surfer no matter if you're a beginner ready to learn, or an advanced surfer in search of the ultimate ride. A great platform for intermediates to progress from beach breaks to point breaks; Morocco's got it all!
Surf Star is located centrally to Morocco's finest waves and offers a surf team with unbeatable local knowledge, experience and cultural understanding. With beautiful weather year round, a coastline of surf spots, and spots for all levels, Morocco is considered one of the worlds ultimate surf destinations. So why not give it a go?
Morocco is a year round surf destination for beginner surfers and longboarders. The most popular months to surf in morocco are from September till April due to the larger winter swells. Beginners and longboarders would have a great chance of clean mellow waves all year round! The smallest swell time of year is during the summer months between May – August. Advanced surfers can relish on the large winter swells hitting the point breaks and secret spots. At this time you'll wear a thin 3/2 wetsuit but during the summer the water is warm enough to go out in a rash vest and boardshorts.
---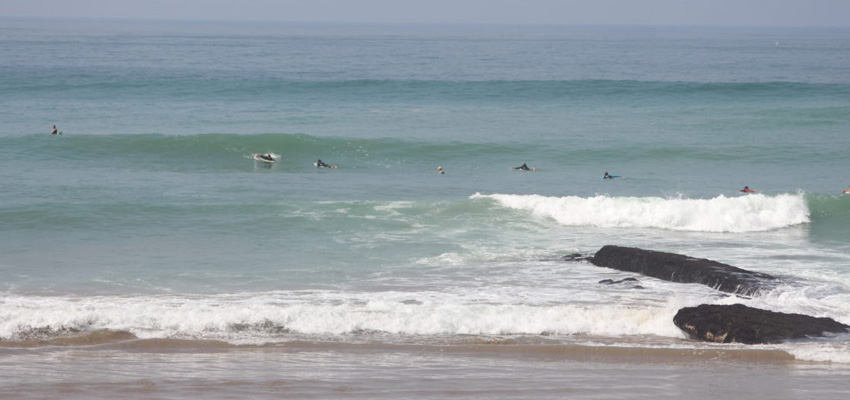 Banana Beach
Named for the local village, this beach (which includes 2 other spots k11 and k12) offers beginners some fun and mellow right and left waves. Right next door to the king's palace and with oasis views of the palace grounds, there is a super long right ride that curves like a banana that you can ride all the way to shore. Another advantage is that it is one of the best local spots in the area for long boarders.
Level Beginner Surfers
---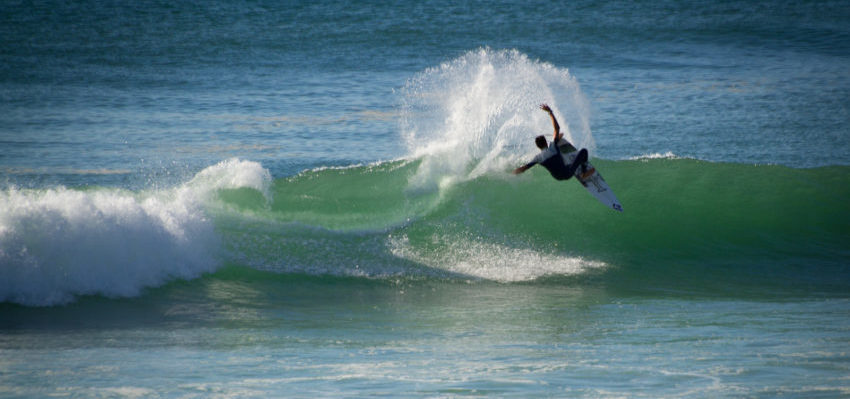 Devils Rock
Check out this beach's fun sand bar, great atmosphere, sweet right-hand wave and some cheeky lefts at high tide. This is a great hangout spot for chilling with the locals or watching the sunset from the cafes or amazing fish restaurant. Even better it is only a short walk from Surf Star camp.
Level Beginner Surfers
---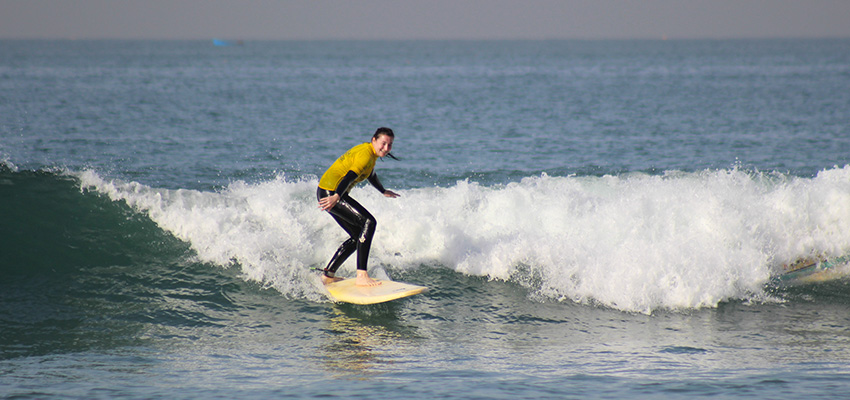 Crocodiles
From a distance, the mountain in the background looks like the head of a crocodile, giving this spot its unique name thankfully there are no actual crocodiles here! Instead, you have crystal clear waters with some sweet left and right waves. And in between waves, there are horse and camels to ride too!
Level Beginner Surfers
---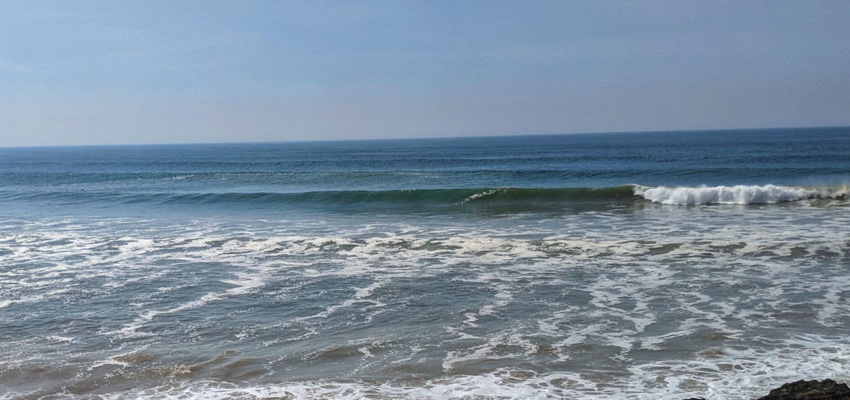 Panoramas
A perfect beginner spot next to Taghazout with a vast long sandy beach break with lefts and rights. Also great rights off a point break for progressing intermediate and advanced surfers.
Level Beginner Surfers
---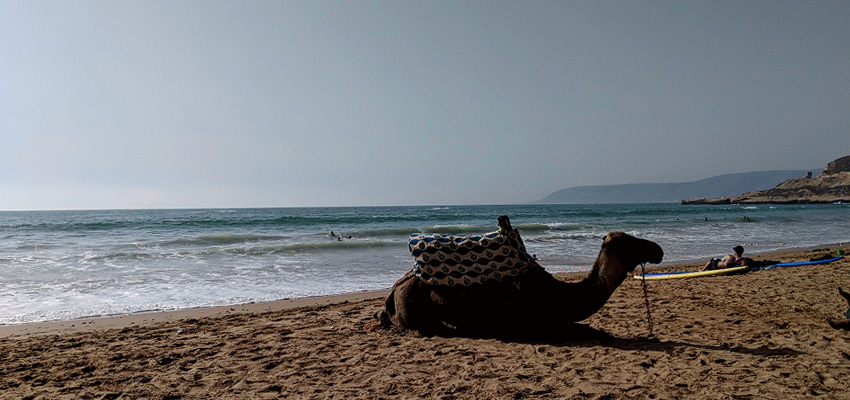 Camel Point
Also known as k25, this spot always works for beginners with a soft beach break and has a nice point break at low to mid tide for intermediates. The point was named for a rock on the beach that looks like a camel, and yes, there are loads of actual camels you can ride on the beach if you like.
Level Beginner Surfers
---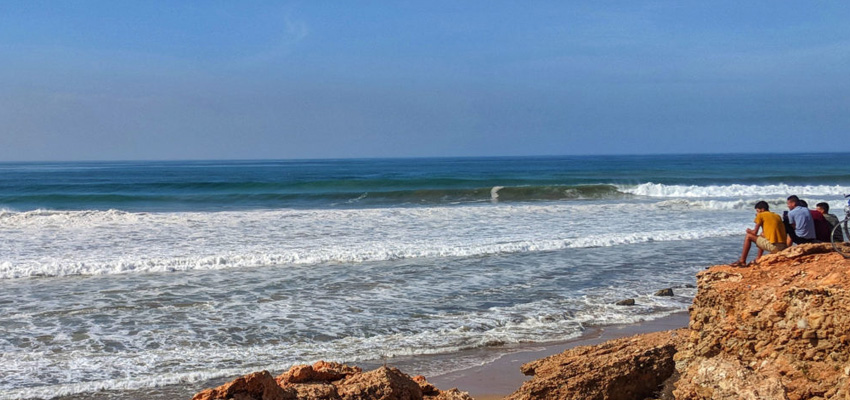 Desert Point
This is a famous spot for learning to surf! When it is big, the break stretches for a long time, because of how it is oriented on the coast. There is a landmass with a reef right off the beach and nothing else near by to impede the swells from coming in.
Level Beginner Surfers
---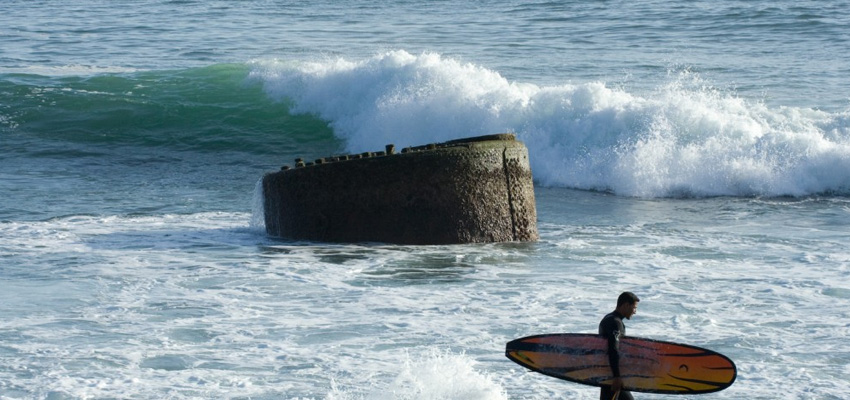 Boilers
This rocky reef right wave is a total beauty as you paddle out between an old ship wreck and ship boiler. Take care because you'll have to jump from the rocky reef to enter; but if you wait in between sets and stay between the reef and wreck you can enter safely. There are also sea urchins underfoot so booties are recommended.
Level Intermediate & Advanced Surfers
---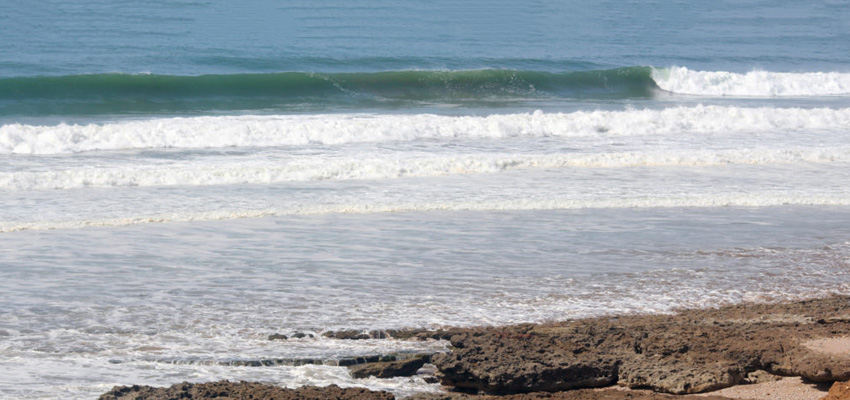 Spiders
Sweet rights on this reef break next to our local beach Devils Rock. Flat rocks and sandy bottom, and on a good dayit barrels like a dream!
Level Intermediate & Advanced Surfers
---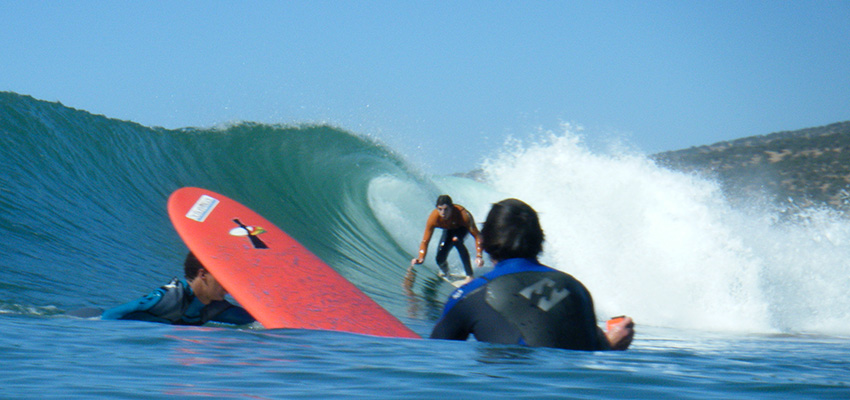 Hash Point
Point-break, sandy/rock bottom, great right.
Level Intermediate & Advanced Surfers
---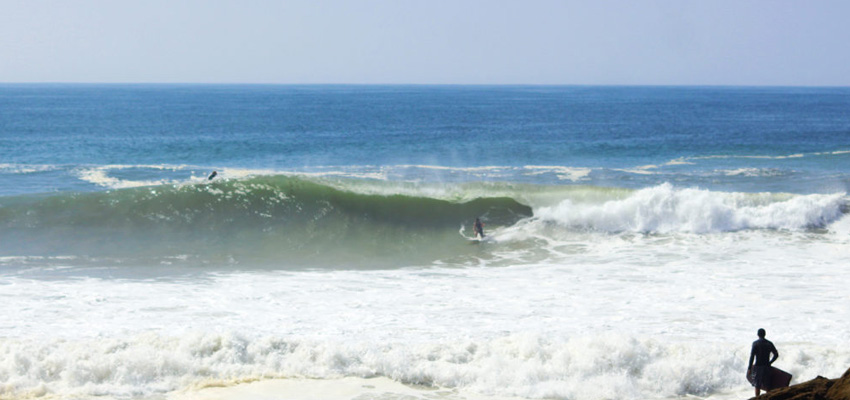 Anchor Point
A notorious spot for world class surfing in Morocco which will give you the ride of your life! Not for the faint of heart, the push to get past the current off the rocks is worth the effort. Expect barrels with the pushing tide and an absolute crowd pleaser when the big waves are rolling in. It can be quite a scene when big swells are in, so expect big crowds (with cameras) when the waves are pumping.
Anchor point, Mysteries, La Source and Killer Point are all part of the same beach. But no one ever sees the other beaches when there is a big swell because when Anchor Point is big – and it draws the crowd. Mysteries, La Source and Killer Point are seriously underestimated and under appreciated spots that might be worth a look when Anchor Point is feeling too crowded
Level Intermediate & Advanced Surfers
---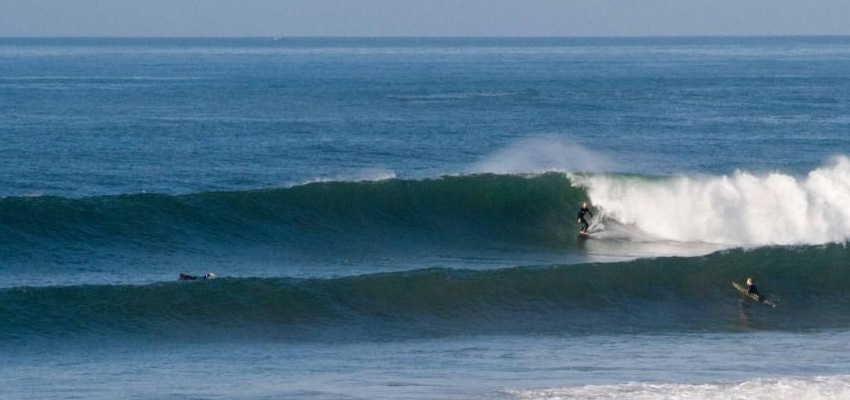 Mysteries
Mysteries offers a point-break just off the side of Anchor point and a nice beach break from the right, and is just a 10-minute drive from the camp. Works best at mid-tide and there are great rights for all levels of surfers.
Level Intermediate & Advanced Surfers
---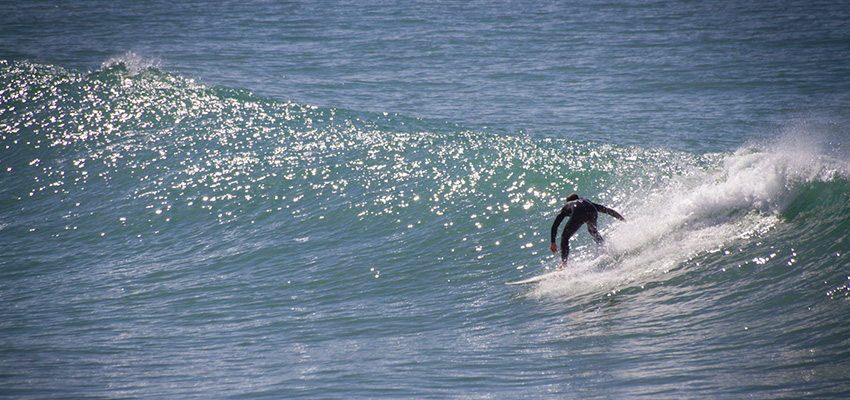 La Source
It is hard to find a solid left wave in Morocco, so this rocky reef is a rare and special gem for the goofy surfers out there. This underutilized spot offers the same thing as Anchor Point, but doesn't get the same kind of love because Anchor point is drawing all the crowds.
Level Intermediate & Advanced Surfers
---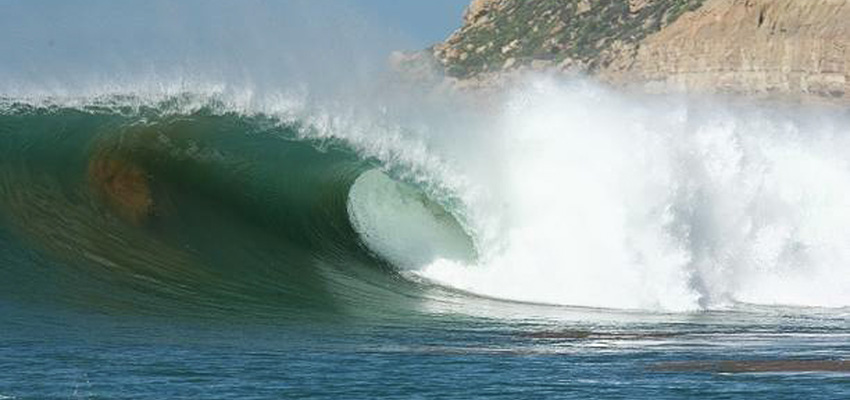 Killer Point
A locals favourite and a sunset you'll never forget! Long fast righthand waves over a flat reef. One of the most popular spots near Taghazout for advanced surfers, just 10 minutes from out Surf Camp.
Level Intermediate & Advanced Surfers
---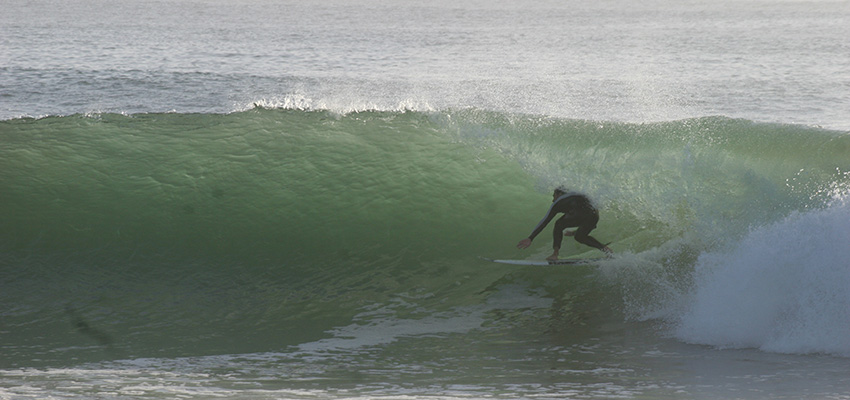 Draculas
Watch out for the rocks shaped like Dracula's teeth at this stunning reef break with fast right waves. You'll have to contend with rip-tides and rocks as these powerful waves crash on to the reef, but might well be worth in for the sick right you can take for miles down the coast.
Level Intermediate & Advanced Surfers
---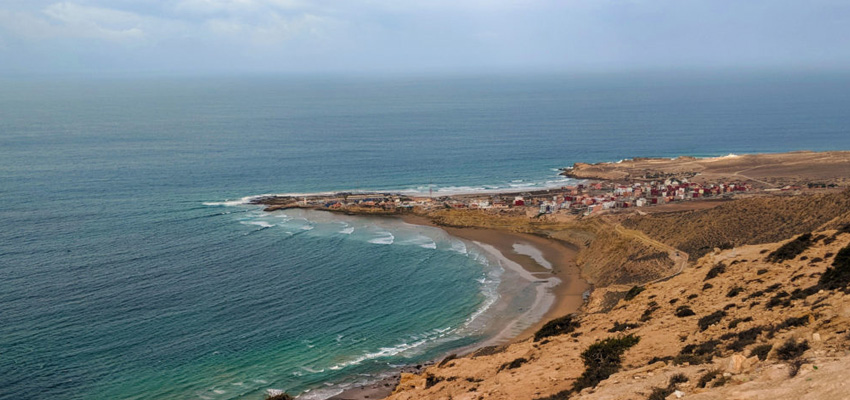 Imsouane
An exceptional site and an amazing excursion through the countryside to land at this little fishing village with two great spots; the bay's sandy bottomed beach break is Morocco's longest wave (500m!) and nearby Cathedral reef break offers something for everyone. If you time things right with the tides you can hit the beach break for beginners at mid-to-high tide and swing round to the point break for advanced at mid-to-low tide.
Level Intermediate & Advanced Surfers