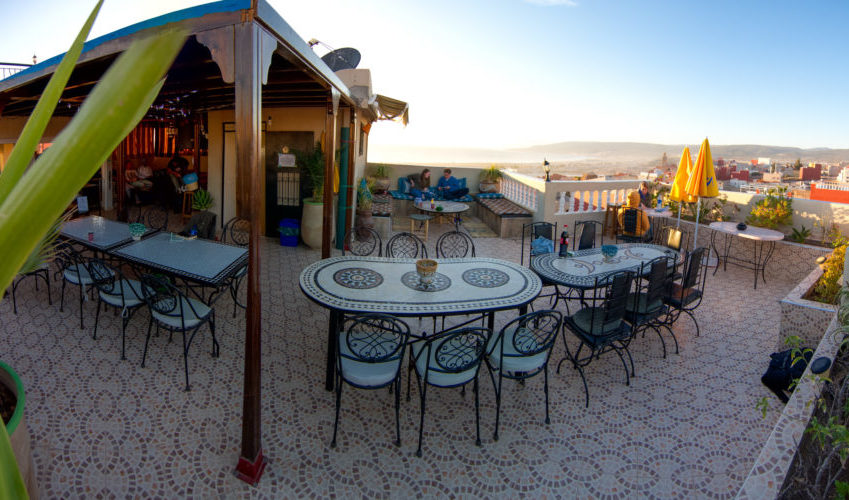 Picture the scene, you wake up in fantastic accomodation to check some of Morocco's ultimate surf spots from your ocean view terrace. The clear sunny view stretches from taghazout bay (crocs) to k17, hash point, panoramas, anchor point and killers. After a big tasty breakfast with the guests, you head out to search of the ride of your life. So why not give it a go?
The following Services are avaliable at ou surf house
3 Beautiful ocean view terraces overlooking 6 of Morocco's best surf spots
Fantastic location 30mins from Agadir Airport or Bus Station
Spacious light bedrooms. Private rooms for couples with large double beds
Tasty breakfast lunch buffets each morning
Delicious Moroccan dinner buffets served 6 evenings per week
Free Wifi
Guest Kitchens and TV Chillout area
A welcoming friendly atmosphere with an optional social night out each week
Surfboard and wetsuit hire available
Yoga and Surf Packages available
10 mins walk to the beach, restaurants and massage hammam
30 mins from Agadir City and Paradise Valley in the Atlas Mountains
Agadir Airport or Bus Station Transfers*
* Agadir Airport transfers cost €20 per way. Agadir Bus Station or Agadir Hotel transfers cost €10 per way.